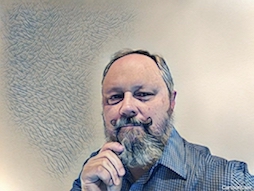 HashSets.com was founded in November 2003 by Special Agent (Retired) David Black who spent countless hours performing computer forensic examinations on all forms of computer and network data throughout the latter part of his law enforcement career.
David began performing computer forensics in late 1990's while a Special Agent with the United States Army Computer Crime Unit located near Washington DC. David obtained all his initial computer forensic, network forensic and computer crime investigative training through the US Department of Justice, US Treasury Department, Department of Defense and has since continued his professional training within the corporate space. David currently possesses several professional certifications including Advanced Certified Computer Forensic Technician and Advanced Computer Crime Investigator.
David created this website in an attempt to provide Computer Forensic and Computer Security Professionals with MD5, SHA1, SHA256 file hash values not known or provided by others on the Internet.
In 2010, David added an online Hash Search Engine were professionals could perform a quick search on previously unidentified computer operating system files (MS Windows, Linux, OS X, BSD, Solaris), other common software applications, manufacturer hardware and software drivers, etc. The aforementioned operating systems and computer files are consistently updated and added to pre-built hash sets and the Hash Search Engine.
In 2014, David added another online Search Engine whereby professionals could perform a search of file names, MD5 and SHA1 hash values found within the US Government's National Software Reference Library (NSRL).